Description
LED Indicators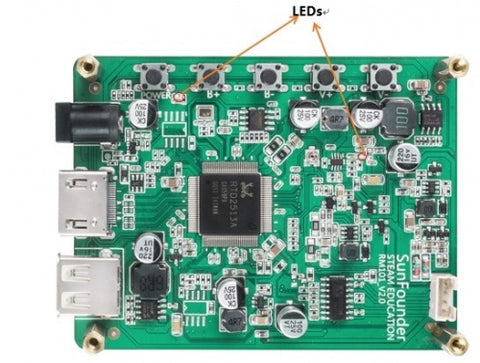 There are 2 LED indicators on the main board of the screen to show different signals:

Power on the screen, after the green LED flashes one time, it lights on continuously; and the red LED lights on immediately.
If there's no HDMI signal, only the red LED will turn on.
If there's an HDMI signal, these two LEDs will turn on.
If you press the power button, the green LED will turn off and the red LED will keep turning on.
If you remove the power cord, both of the two LEDs will turn off.
Buttons
Buttons on the main board and their functions:

Power: Short press to switch ON/OFF(go into the sleep mode) the screen. Long press to power ON/OFF the device(Raspberry Pi).
B+:Increase screen brightness.
B-:Reduce screen brightness.
V+:Volume up.
V-:Volume down.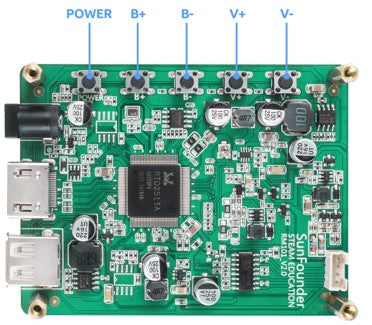 On one side of the main board there are ports of HDMI input, 12V power input, and 5V/3A USB power output.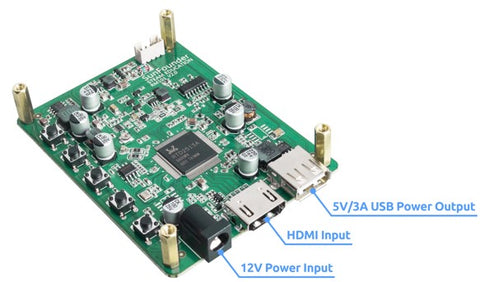 Payment & Security
Your payment information is processed securely. We do not store credit card details nor have access to your credit card information.